On January 18th, 2022, Microsoft shook the gaming world by announcing their acquisition of Activision Blizzard for $68.7 billion dollars.
This was the biggest gaming acquisition of all time and eclipsed the previous record of $12.7B–which happened just a week earlier–by over 5x.
These giant dollar amounts make the headlines but was this a sign of something terrible lurking beneath the surface?
What's Trending
The trend of the last decade has been a roll-up of smaller game companies into larger ones:
PopCap was bought by EA in 2011
OMGPop by Zynga 2012
Natural Motion by Zynga in 2014
Mojang (makers of Minecraft) bt Microsoft in 2014
King (makers of Candy Crush) by Activision in 2015
Respawn folded into EA in 2017
Social Point acquired by Take Two in 2017
Gram Games by Zynga in 2018
Small Giant Games, again, by Zynga in 2018
Insomniac (makers of Ratchet & Clank) by Sony in 2019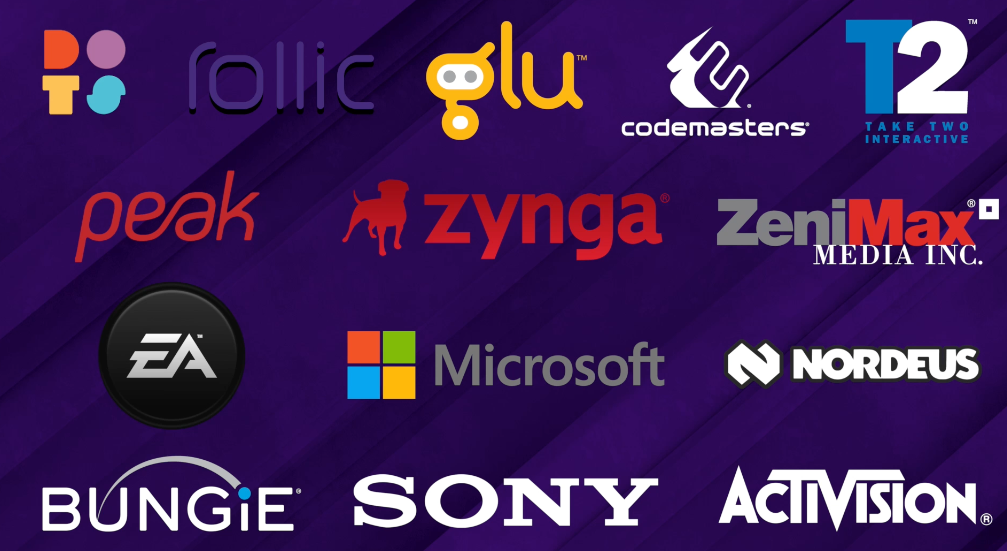 The pace of acquisitions since 2011 can be considered fairly normal but then here's what happened since 2020:
Playdots got acquired by Take Two in 2020
Rollic by Zynga in 2020
Peak by Zynga in 2020
Codemastersby EA in 2020
ZeniMax (makers of DOOM) by Microsoft in 2020
Glu Mobile by EA in 2021
Nordeus by Take Two in 2021
Bungie by Sony in 2022
Zynga by Take Two in 2022
Activision by Microsoft in 2022
At the start of 2020, the list above counts 14 separate and independent game companies. Now they are just 4: Sony, T2, Microsoft, and EA.
Of the 4, only 2 are pure game companies and 1 of them is actively looking to be acquired next. This is why Microsoft's massive acquisition of Activision might be a bad omen since it shifted the perspective of how expensive a gaming acquisition could be for another type of buyer with deep pockets.
Bridge to the Metaverse
Just before E3 2012, id Software announced that DOOM 3 BFG Edition would be compatible with head-mounted display–or what most people call VR headsets. But there's just one problem: the last commercial headset was the Glasstron made by Sony in 1997.
What we didn't know then was that John Carmack had been doing research on creating a modern virtual reality headset and stumbled upon a little-known prototype created by a 19 year old student at the University of Southern California.
Carmack was impressed by what he saw and asked for a prototype. Then at E3 2012, he showcased DOOM 3 BFG Edition running on the headset. It was such an early prototype that duct tape was used to keep it together. Even so, the potential was clear and the hype for VR was reignited.
That 19 year old was Palmer Luckey and the device was a prototype of the Oculus Rift. With the momentum of E3 at his back, Luckey dropped out of college and launched a Kickstarter endorsed by John Carmack, Cliff Bleszinski, and Gabe Newell. It ended up raising just shy of $2.5M.
This was followed shortly by a $16M Series A and then a $75M Series B fundraising round a year later. All this interest was great for Oculus but it also attracted a mega predator.
On March 25th, 2014, Facebook—now Meta—announced it was acquiring Oculus for $2B. This raised some eyebrows but Mark Zuckerberg believed that VR could be the next major computing platform and he didn't want to miss out on it like he did with mobile.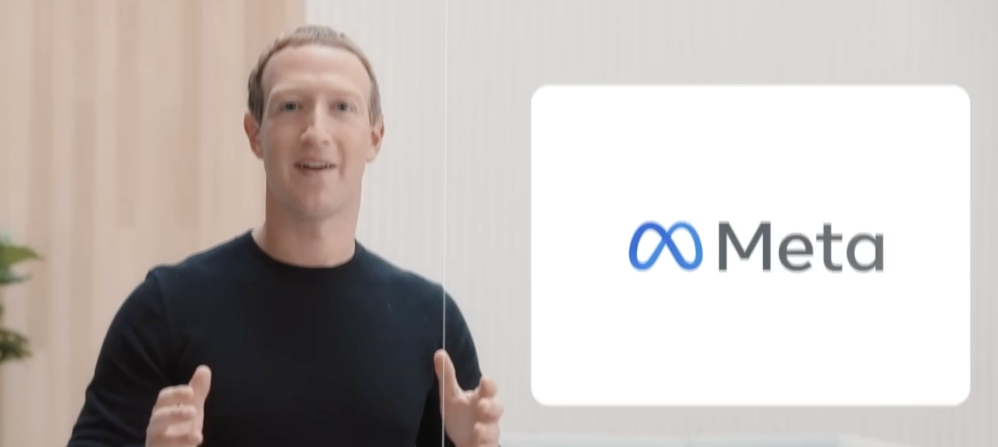 Fast forward 8 years and Zuck is still a big believer. So much so that he changed the name of his company from Facebook to Meta in 2021. For Zuck, this is an existential bet on the concept of the metaverse where even more of our lives will be digitally replicated.
Specifically with in game-like worlds experienced through VR goggles. For Meta, games are the trojan horse to get people into the metaverse and then make money from that attention through ads.
Advertising accounts for 97.5% of Meta's revenue.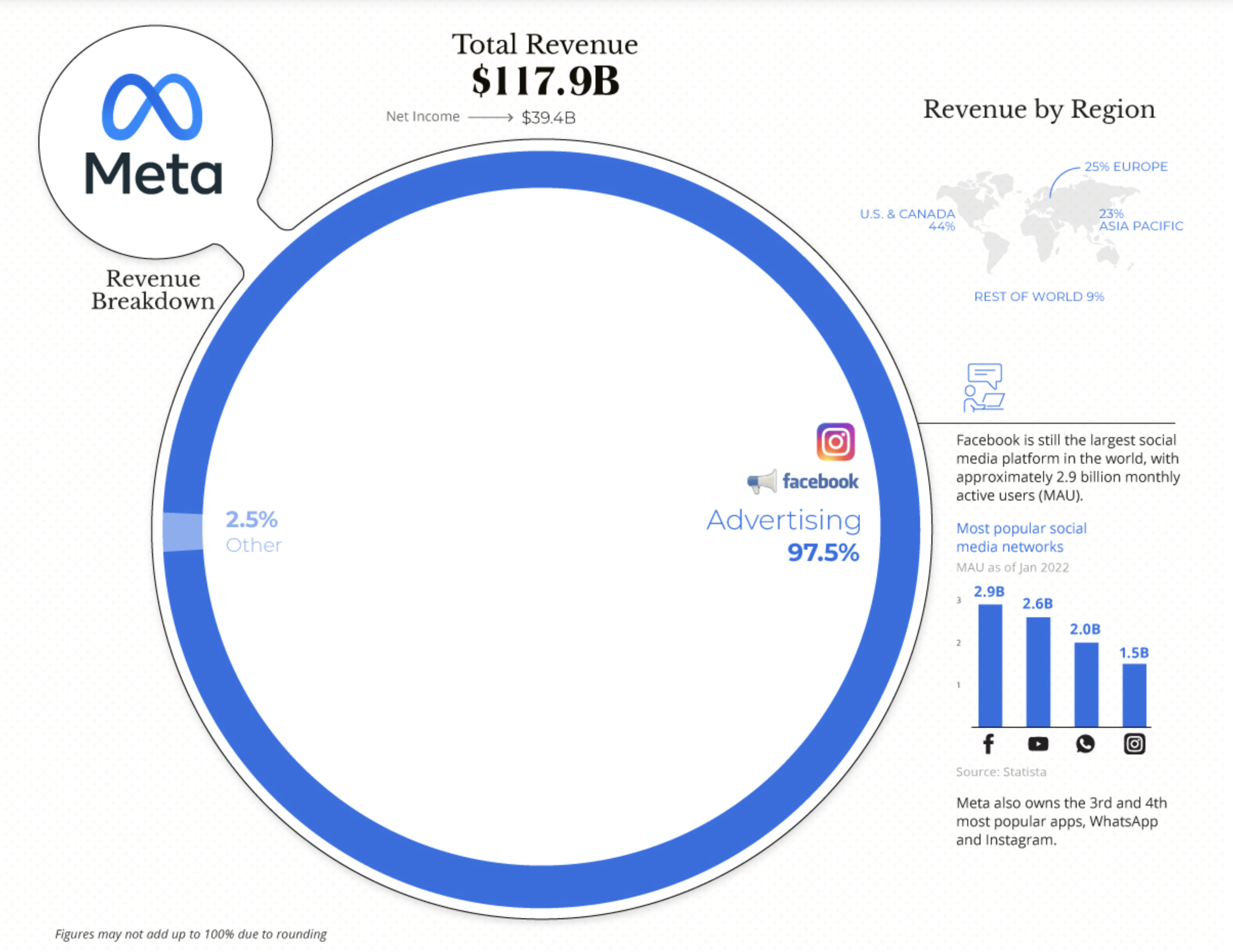 Meta is an advertising platform powered by information about where we live, who we know, what we say, like, and more masquerading as a social network. And in order to collect even more of that information in the metaverse, it needs to have better games.
But Meta is not a gaming company.
To fix that, it has been quietly buying small developers over the last few years in a slow effort to improve the content on Quest headsets.
Except Microsoft just accelerated the game for dominance in the metaverse and we can sure that Zuck is paying attention.
Zuck's Mindset
History shows that Mark Zuckerberg is not afraid to drop a billion here (Instagram), 2 billion there (Oculus), or even $22 billion (WhatsApp) if he can see how a company can help bring his vision to reality.
Meta's Reality Labs division spent $10B in 2021 alone without batting an eye.
Zuckerberg told analysts that:
"This is not an investment that is going to be profitable for us any time in the near future, but we basically believe that the metaverse is going to be the successor to the mobile internet."
Today, Meta is worth about $550B and EA is worth $40B while Take Two is a cool $20B. The purchase of WhatsApp came at a time when Meta was worth just $150B and had $10B in the bank. Meta's bank account stands at over $40B today.
While buying either would be expensive, we live in historic times where a public company like Twitter can be bought and taken private by Elon Musk. The deal may still fall apart or the price in the end might be less than $44B but if one man who does not have $40B sitting in the bank can buy a public company that didn't want to be bought for $40B then what are the chances that Zuck–and the all resources of Meta–will buy a $40B company with strategic value that wants to be bought?
While Meta making a play for the last remaining large game companies sounds like bad news, there's actually something worse.
Owned by China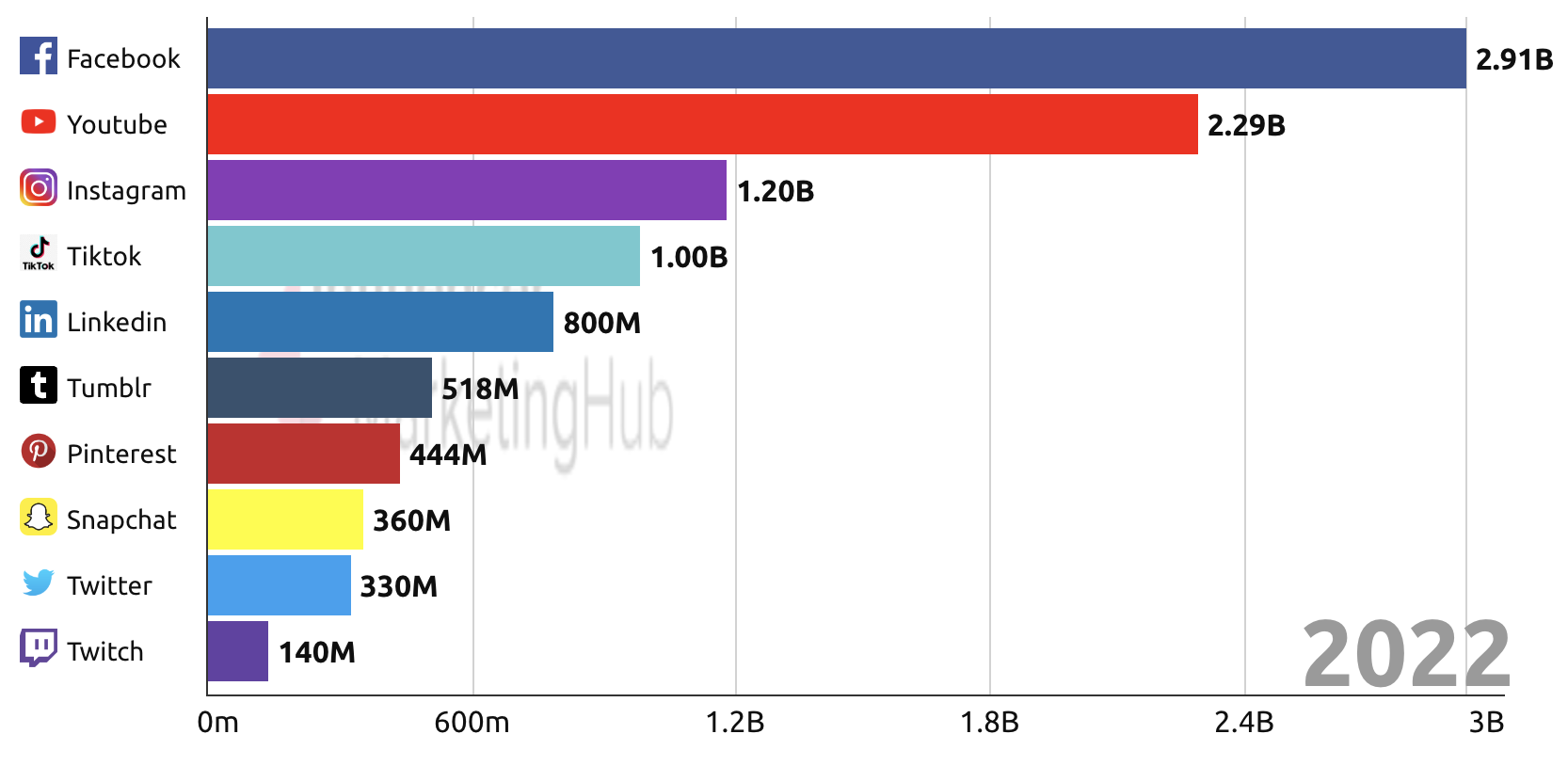 TikTok has exploded in growth to become the 4th largest social network behind Facebook, YouTube, and Instagram. A formidable competitor to Big Tech would be good news except that TikTok might have data privacy concerns of national importance.
Bytedance is the company behind TikTok and they are a China-based tech company with ties to the Chinese Communist Party. Worse is the fact that private user data about Americans and people all around the world gets shared with the Chinese government.
Proton, the privacy-focused and Swiss-based company best known for secure emails believes that "from a security and privacy standpoint, TikTok is an extremely dangerous social media platform" and recommends deleting the app from your phone entirely.
While Tiktok is likely collecting about as much data as Facebook, it is the thin wall between what the Chinese government can demand from private companies that makes it more concerning.
But why does this matter for games?
Bytedance recently spent $4B to buy Moonton, a Shanghai based mobile MOBA games company. Yes, games are on TikTok's radar too, if for no other reason than to compete with Meta.
There are many large Chinese tech companies from Baidu to Alibaba to Tencent but only 1 is successfully competing with Western juggernauts like Meta and Alphabet and it's Bytedance.
Bytedance is a private company with much fewer resources than Meta but those same constraints didn't stop Elon Musk.
So will Microsoft's historic purchase of Actvision trigger a cascade of similar acquisitions that concentrates some of the biggest names in gaming over the last 30 years into the hands of giant tech conglomerates?
If so, are we witnessing an end of an era in gaming? and what does this mean for the future of games?
A Near Miss
EA was almost sold to NBC Universal but it fell through at the last minute. Reports indicate that EA isn't giving up and has been in talks with Disney, Amazon, and Apple.
EA is cheap compared to Activision and provides a similar mix of console, PC, and mobile game properties like Madden, The Sims, Battlefield, Plants vs Zombies, and a wealth of development expertise including the Frostbite game engine.
The end of EA has an independent company is extremely likely. It is just a matter of who ends up owning it whether it is Meta, Amazon, Disney, Apple, or China.
Out with the Old
Activision was the first independent, third-party games company founded in 1979 and became the largest company of its kind. Unless the $68.7B deal gets blocked by regulators, it will soon be folded into Microsoft.
EA is the second largest independent, third-party games company founded just 3 years after Activision in 1982 and odds are it will be acquired as well.
These 2 iconic brands have been a staple of gaming for the last 30+ years but maybe they've had their time?
In the public markets we have veterans like Take Two and newcomers like Roblox. Outside of the US there's Nexon, Bandai Namco, Ubisoft, and many smaller companies.
Then in the private markets there's Epic and many newcomers like Niantic, Jam City, tinyBuild, Manticore Games, Devolver Digital, and more.
Maybe it is just time to clear out the old so that these younger companies can have their time.
Unless, of course, they all get acquired by Big Tech too.
Never Let a Crisis go to Waste
The recent fall in the stock market, especially for technology related companies, is looking more brutal than anything we've seen in the recent past. Companies, public and private, are laying off employees and instituting hiring freezes. Some have even rescinded offers.
We are seeing headlines of the effect this is having on the valuations of public companies but the carnage in private companies is just as bad if not worse.
Big Tech is sitting on a lot of cash. The vast majority of high-growth private tech companies are not and the recommendation from the biggest VC firms has been to conserve as much capital as possible because the odds of raising more money now is very low.
Y-Combinator:
"If your plan is to raise money in the next 6-12 months, you might be raising at the peak of the downturn. Remember that your chances of success are extremely low even if your company is doing well. We recommend you change your plan."
Sequoia Capital:
"We do not believe that this is going to be another steep correction followed by an equally swift V-shaped recovery like we saw at the outset of the pandemic … The era of being rewarded for hypergrowth at any costs is quickly coming to an end."
An amount of these private companies are likely to become distressed the deeper and longer these kinds of market conditions last. And at that point there are 2 options: sell at a fraction of the last valuation or go bankrupt.
Lightspeed Ventures:
"Many CEOs will make painful decisions in order to keep their companies afloat in choppy waters. Some will face tradeoffs that only a few months ago would have seemed outlandish or unnecessary."
A deep market correction can be good news if you are sitting on a ton of cash. Just ask Warren Buffet who has finally started putting his massive cash hoard to work.
The most likely buyers for tech and game companies amidst all the chaos of a recession and collapsing valuations are companies like Meta, Microsoft, Alphabet, and Amazon.
When the market finally bottoms, will Big Tech end up owning all the game companies worth owning?
Maybe.
Behind the Curtain
The odds of Meta buying Electronic Arts is not very high but it is possible. Bytedance attempting to do it is even less likely since the PR of China buying a fairly large American company is going to look bad. But we really do live in historic times so who knows?
Amazon is a more likely buyer although it isn't clear how committed they are to games. Shelling out $40B+ for EA would tell us that they are very serious but so far Amazon just seems to be dipping a toe (maybe a foot) in the waters.
Disney has not had a great track record with internal game development studios so an acquisition by them would be surprising. There is a connection between EA and Disney with the Star Wars brand but licensing comes with a lot less headaches for Disney.
One scenario that might come out of left field is an acquisition of Roblox for more, pure metaverse play as that trend heats up.
But all of this could be thwarted by regulators in the near term as Lina Kahn, chair of the FTC, is not so keen on seeing Big Tech get even bigger so all of this could be moot.
There is a chance that EA and Take Two join forces since mergers are also an option that EA is looking for. EA has tried this before but that deal fell apart.
If you have any thoughts on all these recent gaming acquisitions then let me know in the comments below because we truly do live in historic times.
Lastly, join the newsletter for more interesting takes on the technology and business of games. Just drop your email into the form below!
Don't miss future takes on the technology and business of games!
Join our newsletter. It's free. We don't spam. Spamming is for jerks.