GDevelop is a free, open-source, no-code game engine.
A game engine is a tool for creating games. In the case of GDevelop, it can make any 2D game you can dream of!
GDevelop is free to use and you don't ever need to write a single line of code. There's never been a better time to get started with game development and here are 5 ways that GDevelop can help make it easier.
No-Code Event System
A lot of people feel like they could never make a video game because they're intimidated by programming.
Programming is hard!
But it's not the only way to make games. GDevelop has a unique no-code Event System that allows you to create all your game logic without writing a single line of code. Ever.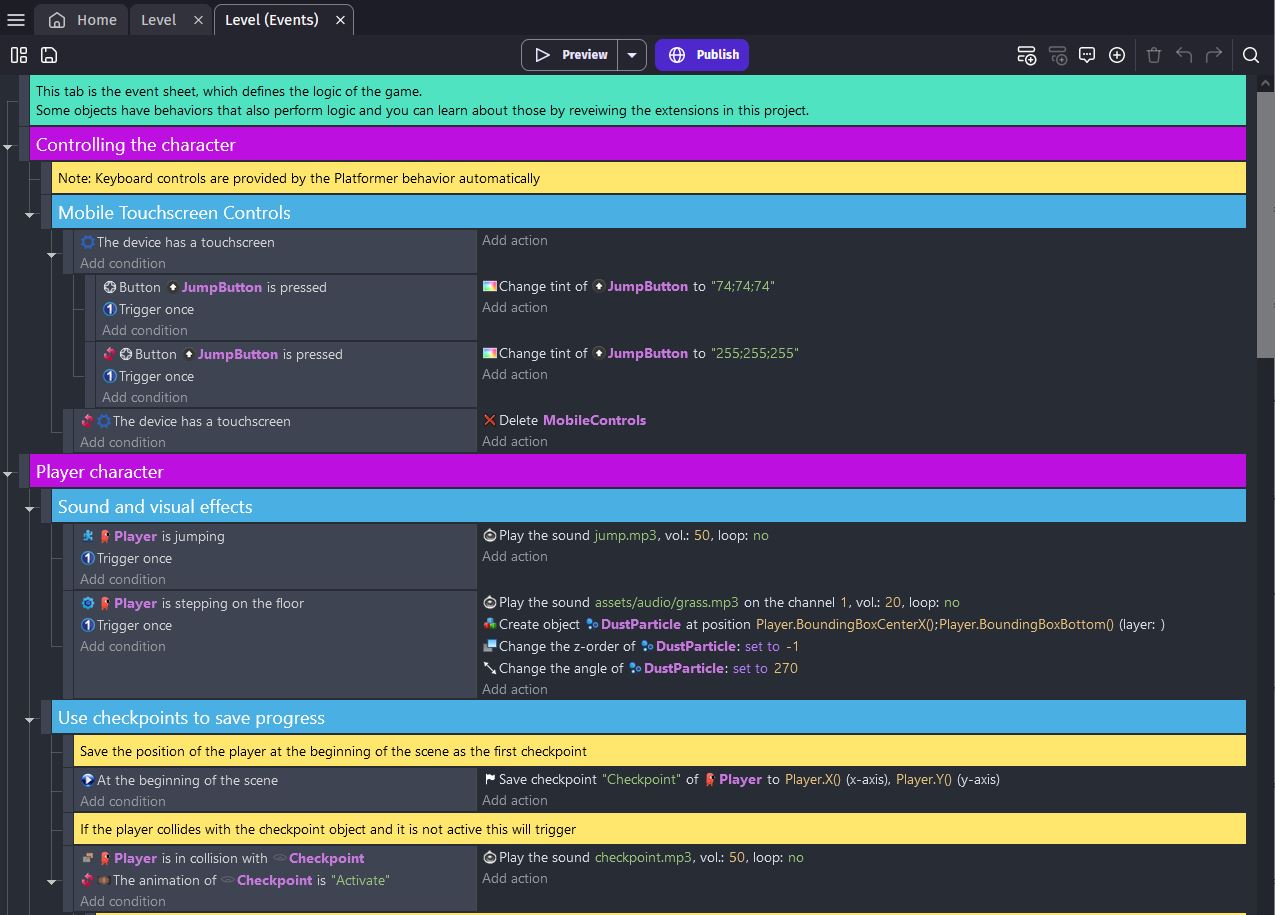 You can assign pre-built behaviors or create logic with simple "if - then" statements. It's a simple system that allows you to create both simple and complex 2D games. Just look at the best games made with GDevelop during the latest GDevelop Game Jam #3:
And if you're feeling adventurous–or want to be more hands-on–GDevelop allows you to add JavaScript to your game as well.
Game Templates
With GDevelop you don't have to start your game from scratch. There are nearly 200 starter projects and templates that you can use as a base.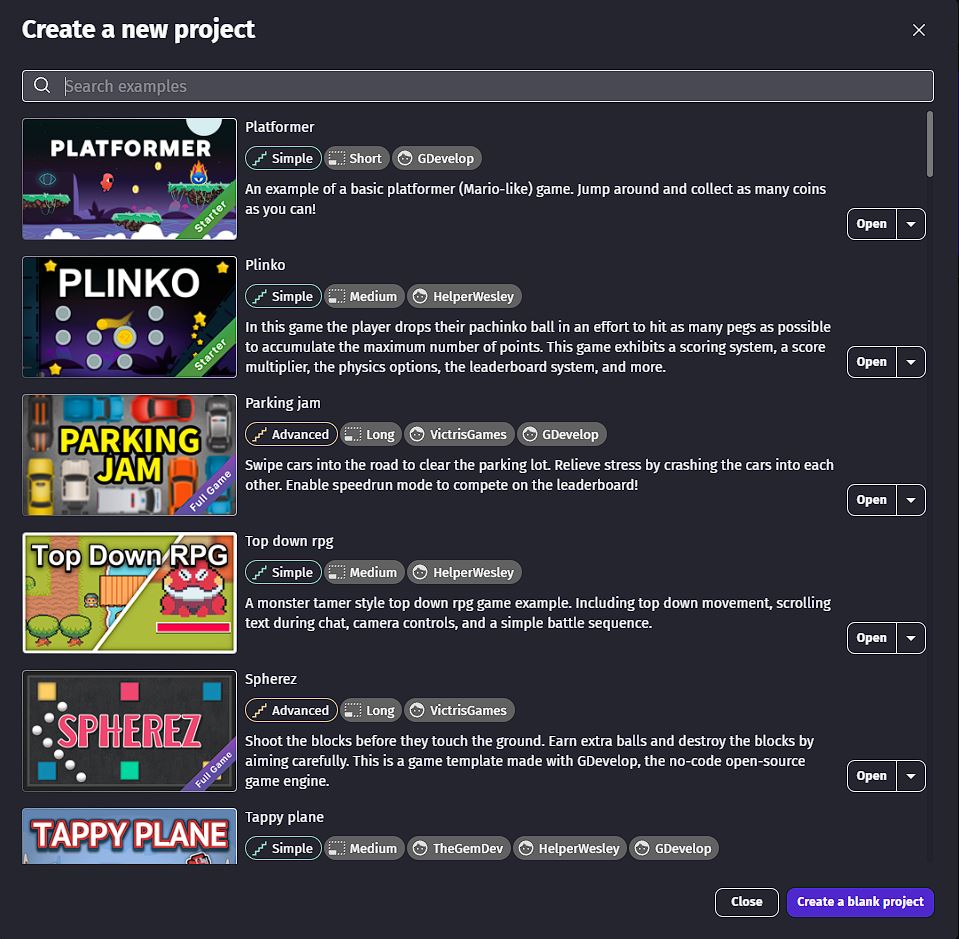 Do you want to make a platformer? No problem. There's a template for that.
Want to make a top-down RPG? GDevelop has a template for that, too.
Starting from scratch can be intimidating. So don't go alone if you don't want to–go with a template!
Built-in Asset Store
Do you have a cool game idea but nobody to help you with art? No problem. GDevelop has a built-in Asset Store populated with thousands of free and paid assets for you to use.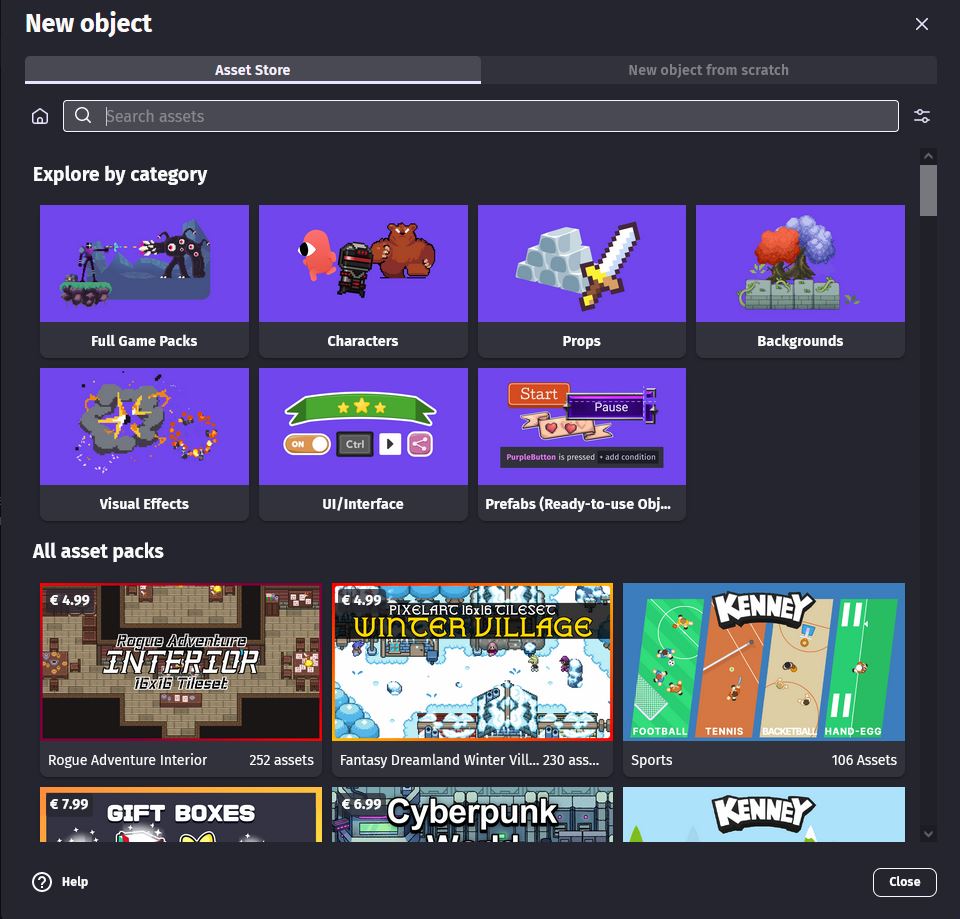 All you need to do is look for something that fits your needs. Then import it into your project and drop it into your scene. It's that easy.
No need to upload from your computer, download stuff from dodgy websites, or worry about licensing. And once you have the asset in your game you can add behaviors and logic to it.
One-click Publishing
But what about when you're done making your game? Well, that's no problem either.
GDevelop has built-in, one-click publishing options including publishing to GDevelop's own games platform called gd.games.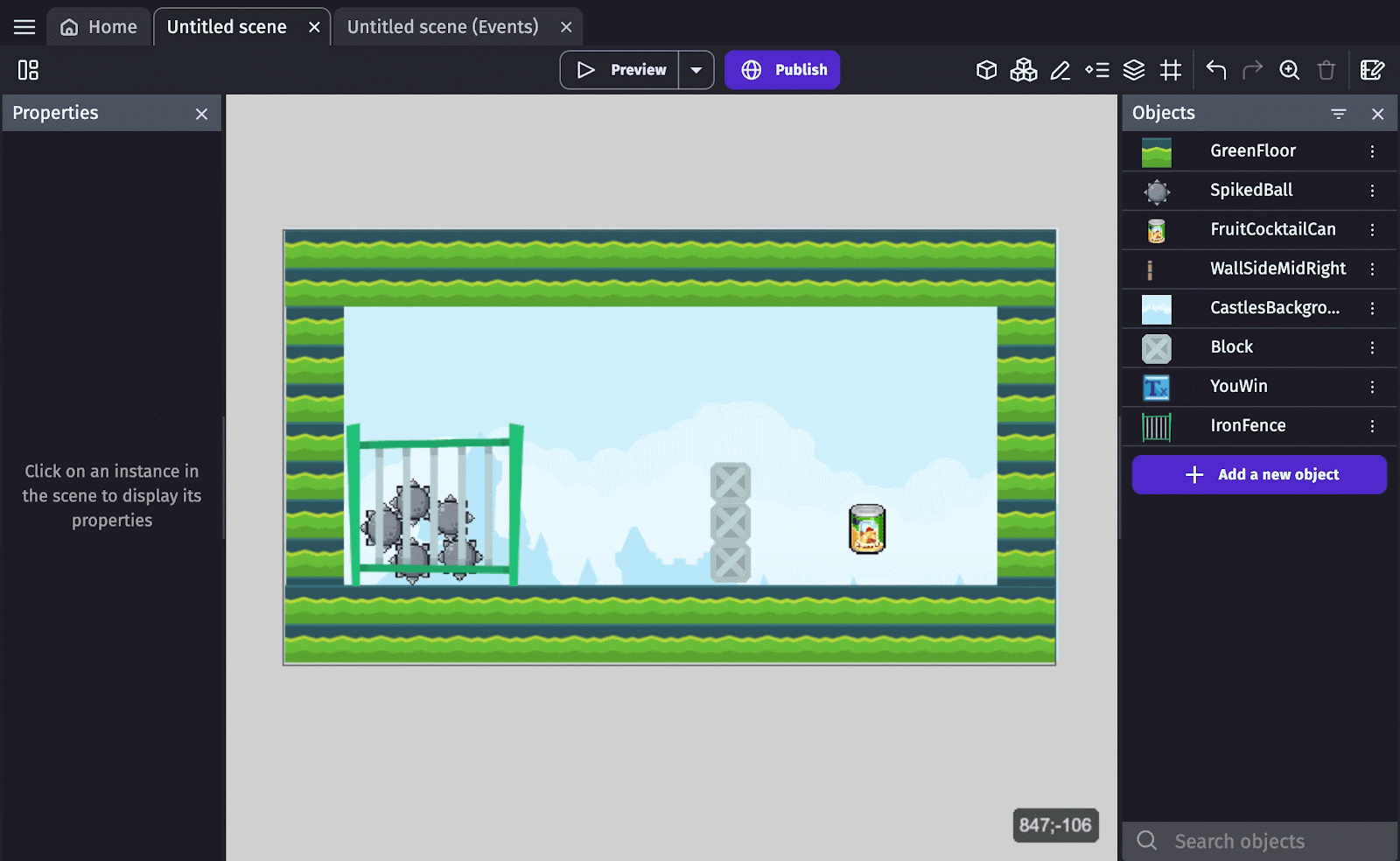 But you can also create an APK build for Android as well as an HTML build for sites like itch.io, Newgrounds, and more.
And all of this is free.
Regular Community Events
You now have the knowledge to make a game with GDevelop. You know how to start from a template, add custom assets, and export your game.
So what's next? Well, GDevelop has regular community events like time-limited game jams where developers can compete to create a game within a safe and friendly environment.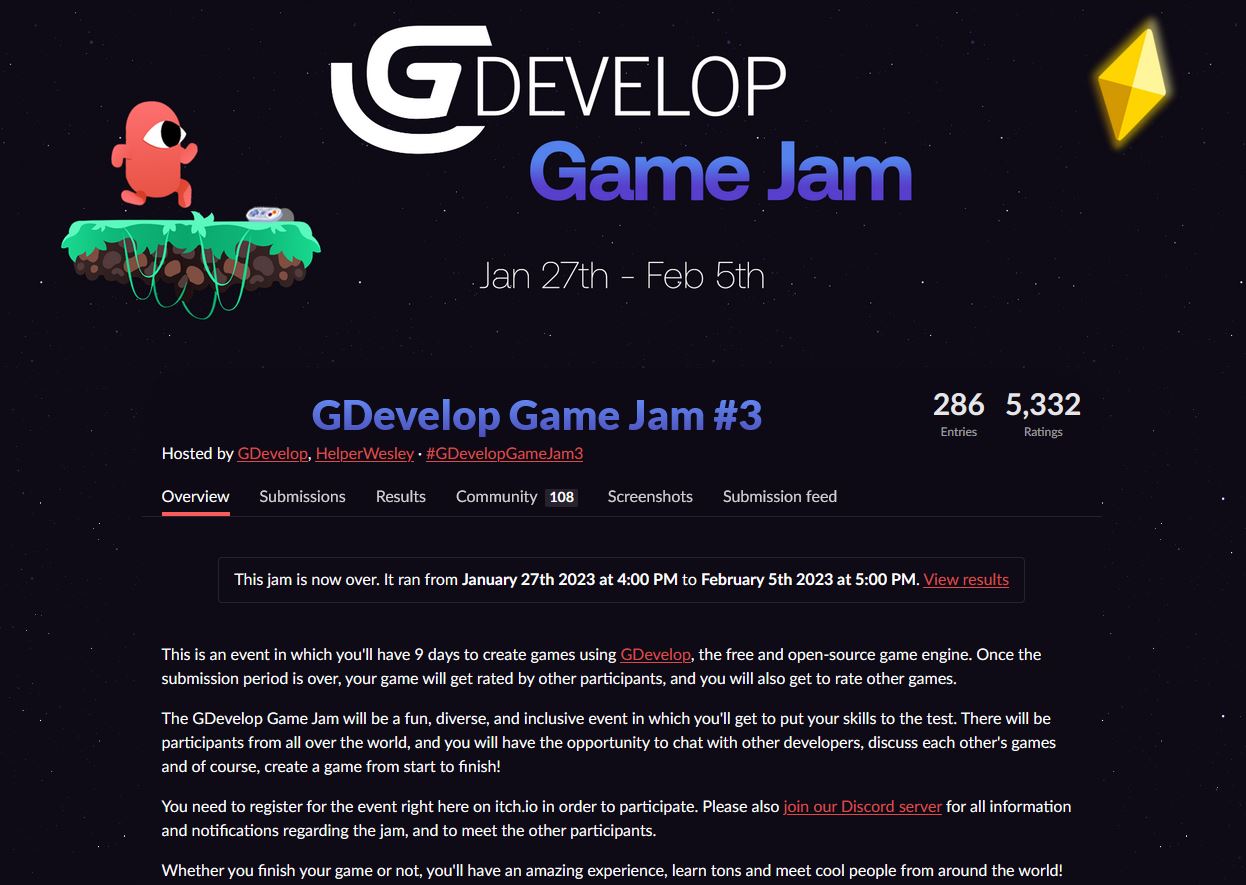 Nearly 1,300 people joined the last GDevelop Game Jam and over 600 games have been created in GDevelop game jams since 2021. Plus, there are prizes to be had: from GDevelop premium subscriptions to goodie bags and even cash! 💰
Get Started with GDevelop Now!
From conception to publishing and even friendly competitions, GDevelop and its community are the perfect place to get started as an aspiring game developer. And if you are an experienced developer, GDevelop offers lightning-fast prototyping and iteration as well as robust tools for publishing commercial games on Steam, the Epic Games Store and more.
So head on over to GDevelop's website and download it today.
Don't want to download? No problem, GDevelop runs in your browser, too. Even on mobile devices!
---
Marcos Coda is the Marketing Lead at GDevelop. Follow Marcos on Twitter.
Don't miss any future game development content
Subscribers get exclusive tips & techniques not found on the blog!
Join our newsletter. It's free. We don't spam. Spamming is for jerks.